World Water Day Essay Competition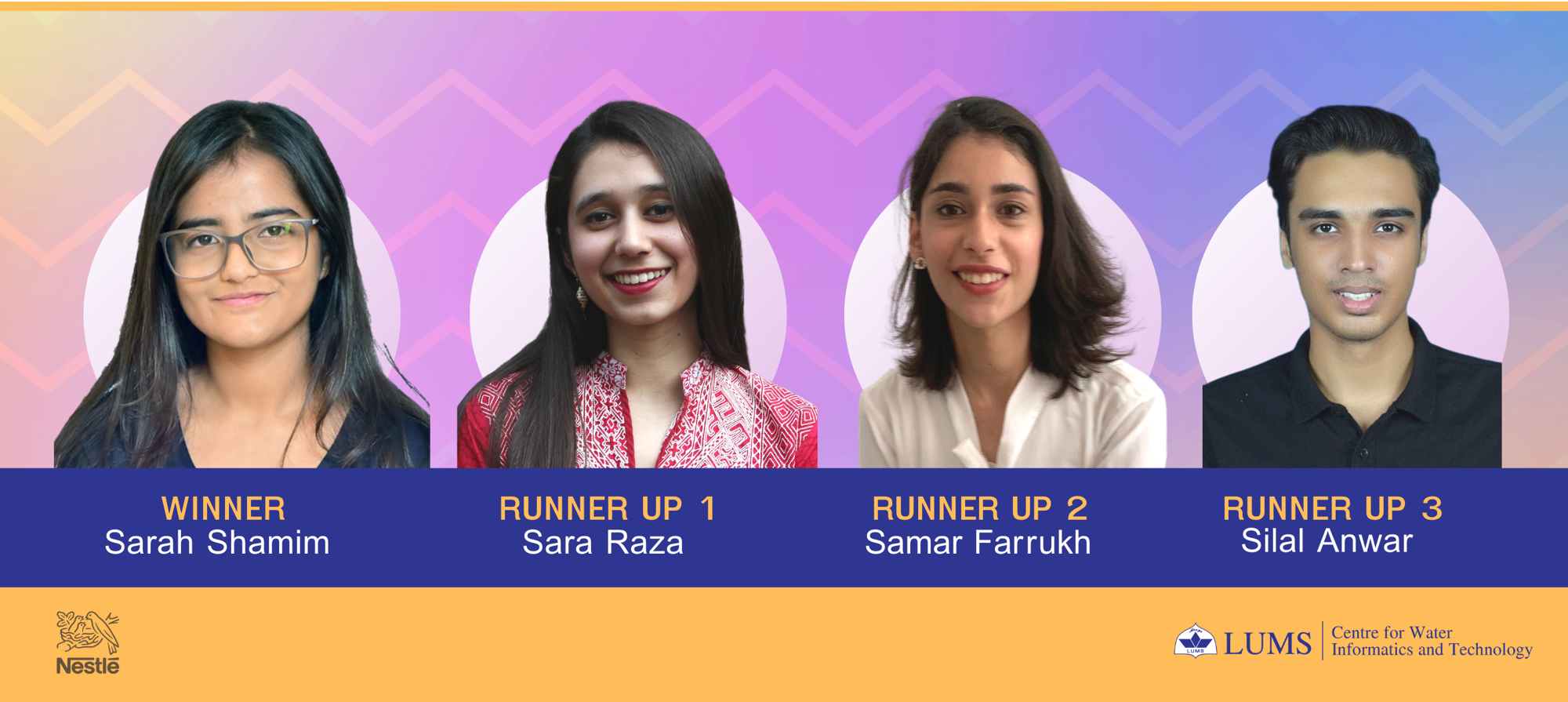 The Center for Water Informatics & Technology is pleased to announce the winners of the World Water Day 2020 Essay competition. The Theme for the essays was
"Everyone has a role to play in fighting climate change: Sustainable, affordable, and scalable water and sanitation solutions".
The winners were chosen through a thorough review process. The names of the winners are
"We regret that it took us a lot of time in finalizing the results due to some internal issues during the lockdown. However we feel that the winners have written remarkable essays and are truly deserving of the prizes. It is heartening to see that there are members of the young population who are not only aware of the significance of water and climate change, but are also able to think about solutions that are both creative and practical. The winners have also demonstrated their ability to effectively communicate their ideas in a way that appeals to the common populace. This is a skill that is absolutely vital for building awareness and promoting acceptance of scientific solutions to global environmental problems" commented Talha Manzoor, a faculty member at WIT.
The awards for the winners constitute a cash prize of 20,000 PKR for the first prize and 10,000 PKR for the runner-ups. The essays will be featured on the WIT website. The overall winning essay will also be included in the next issue of Particle, the SBA School of Science and Engineering's science magazine.
We thank Nestle Pakistan for its support in arranging the World Water Day Event and the Essay Competition.
Video Message by Winning Author