The Asian Development Bank Team Visits WIT to Discuss High Tech Agriculture
Ms. Noriko Sato, Senior Natural Resources Specialist/Mission Leader, and her team from the Asian Development Bank (ADB) visited the Centre for Water Informatics and Technology (WIT) at LUMS. The purpose behind the visit was to explore innovative opportunities for high-tech agriculture and establish a Global High-Tech Knowledge Intensive Agricultural University Network.  
The world faces an urgent need for sustainable food production and agricultural innovation, especially with a growing global population. The delegation discussed the transition from traditional to knowledge-intensive agriculture, leveraging technology like smart sensors and data analytics. The primary aspiration is to create a network of universities that promote agropreneurs, foster innovation, and strengthen academic-industry partnerships, bridging the gap between developed and developing countries in agricultural technology.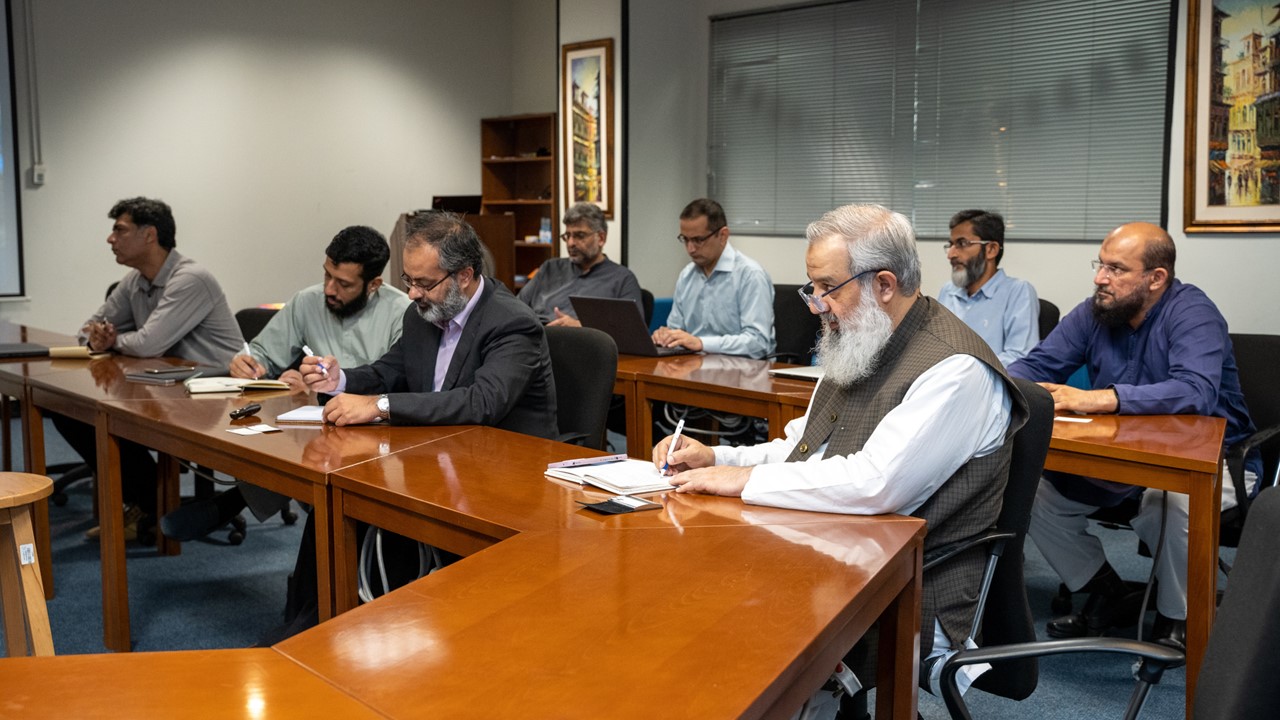 Acting Vice Chancellor, LUMS, Dr. Tariq Jadoon welcomed the ADB team. He mentioned the diverse programmes that LUMS has to offer and how the University is open to collaboration and will offer its full support to ADB. Professor Nauman Zafar, Director, National Incubation Centre LUMS (NICL), added to this and talked about the various R&D activities carried out by the different Centres at LUMS, as well as the entrepreneurial initiatives and startups at the NICL.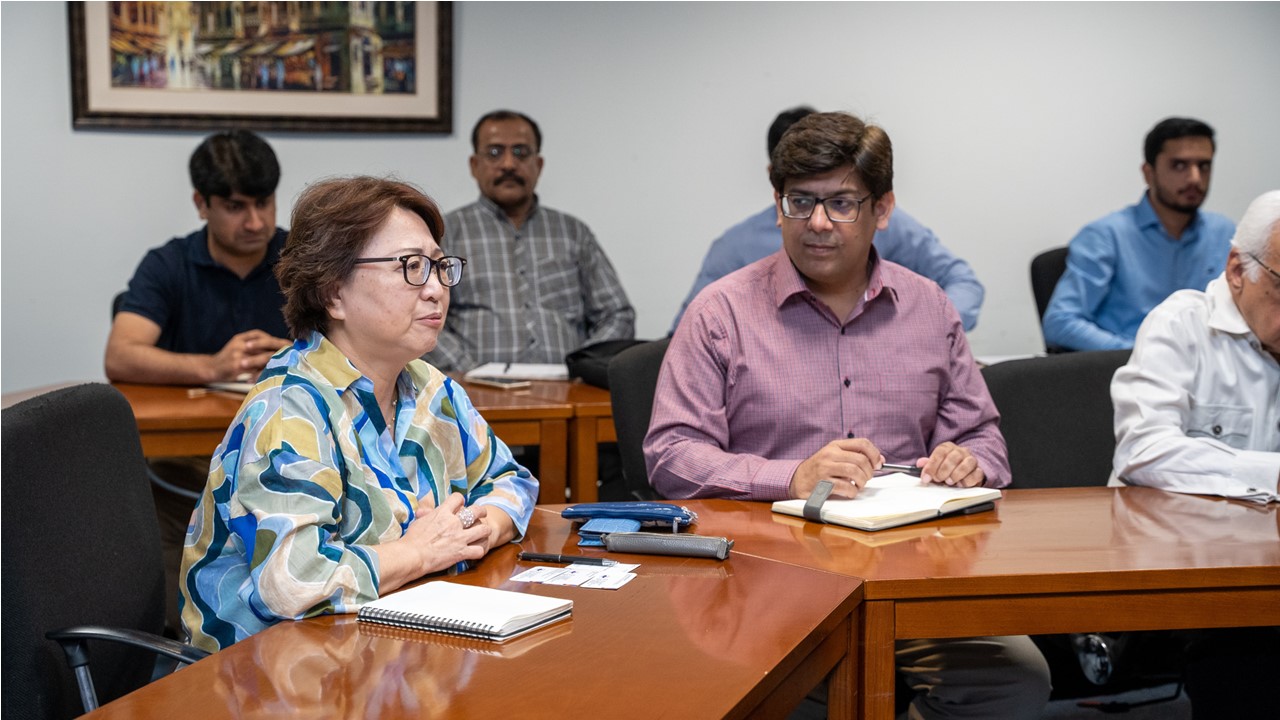 Ms. Noriko Sato elaborated on the Agritech University Network Programme and how ADB is interested in collaborating with universities that are involved in high-tech agriculture. ADB intends to establish a forum of interested universities and wishes to exchange ideas and identify Pakistan's high-tech agriculture needs for international collaboration and support.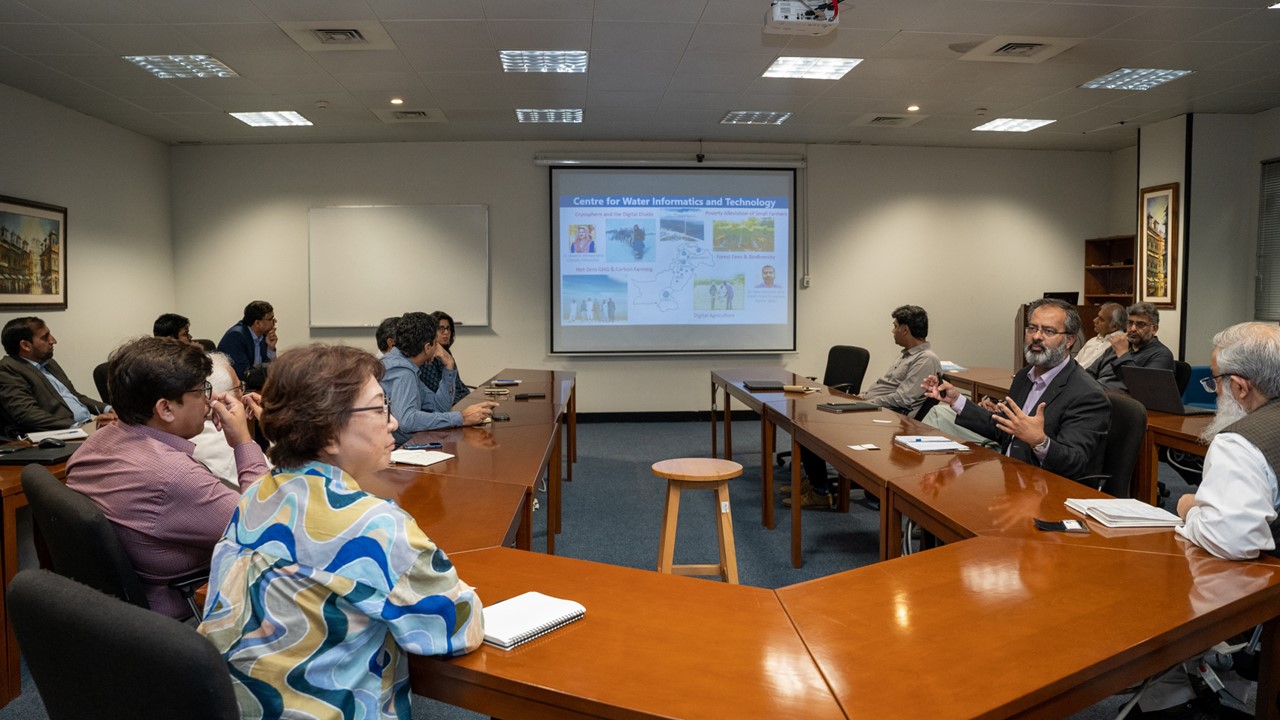 Dr. Abubakr Muhammad, Executive Director, WIT, LUMS, gave a presentation on Digital Agriculture & Water Governance. During his presentation, he provided a comprehensive overview of the diverse spectrum of initiatives underway at the Centre to tackle Pakistan's most pressing challenges.  The presentation delved into the primary themes at the core of the Centre's mission, including Climate Analytics, Agriculture 4.0, Water Risks & Governance, and Socio-Ecological Systems. The insightful presentation not only provided a glimpse into the Centre's impactful work but also underscored its dedication to driving positive change in Pakistan.  
Dr. Khurram Bashir, Associate Professor, Syed Babar Ali School of Science and Engineering (SBASSE), introduced the Department of Life Sciences at LUMS and discussed its interventions related to Sustainable and Climate Smart Agriculture. Dr. Bashir provided valuable insights into plant health and the innovative use of ethanol treatment to enhance drought stress tolerance in crucial crop varieties. Dr. Zaigham Shahzad, Associate Professor, SBASSE, talked about his research on identifying plant varieties for best suited for Regenerative Agricultural Practices. The goal is a holistic, sustainable approach to agriculture, enhancing food security and farmer well-being.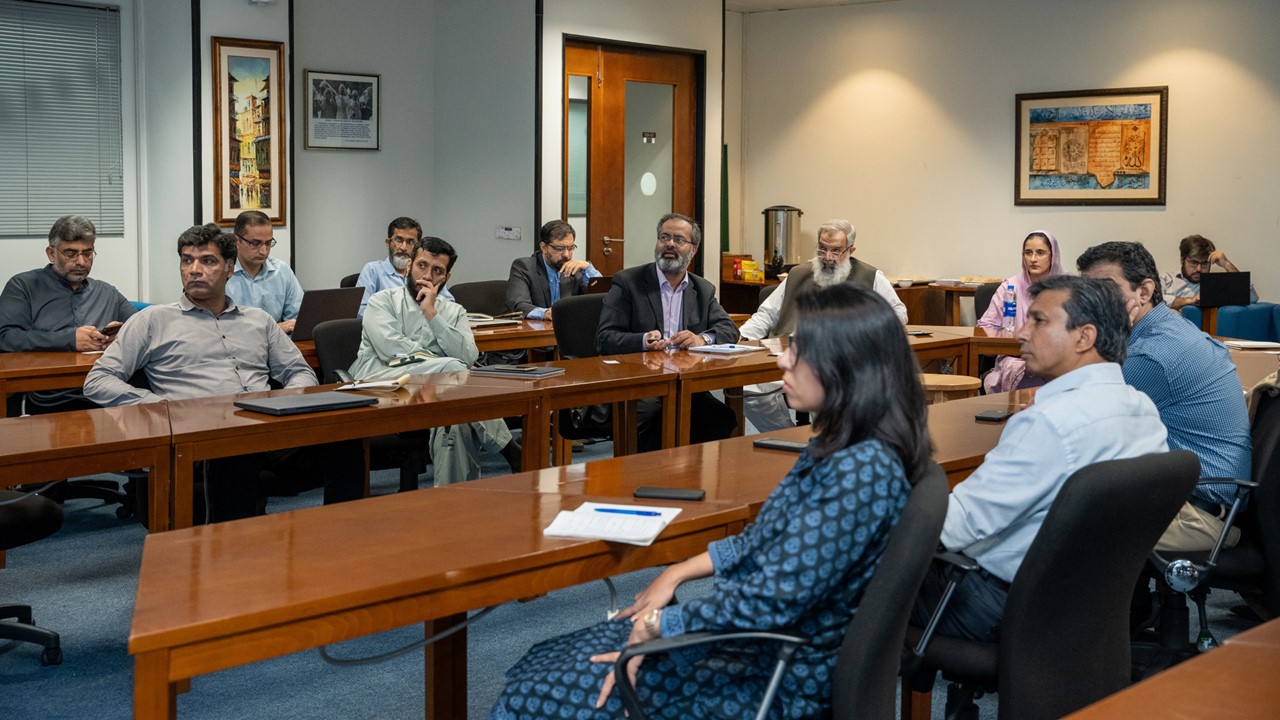 The meeting was accompanied by a tour of the LUMS facilities and laboratories, where the ADB team showed keen interest in the Agri-Tech being developed at WIT, specifically the digital agriculture sensors and the forest fire early warning system. Projects in digital and sustainable agriculture by various research groups at LUMS were discussed alongside a roadmap for future linkages.